CPR, FIRST-AID, BLS, ACLS, PALS, + MORE
At our Knoxville, Tennessee location, we understand the importance of being prepared for emergency situations. That's why we offer a wide range of courses to suit the needs of everyone, from the general public to healthcare professionals and first responders. Some of the courses we offer include CPR and First-Aid, Basic Life Support (BLS), Advanced Cardiovascular Life Support (ACLS), Pediatric Advanced Life Support (PALS), and many more.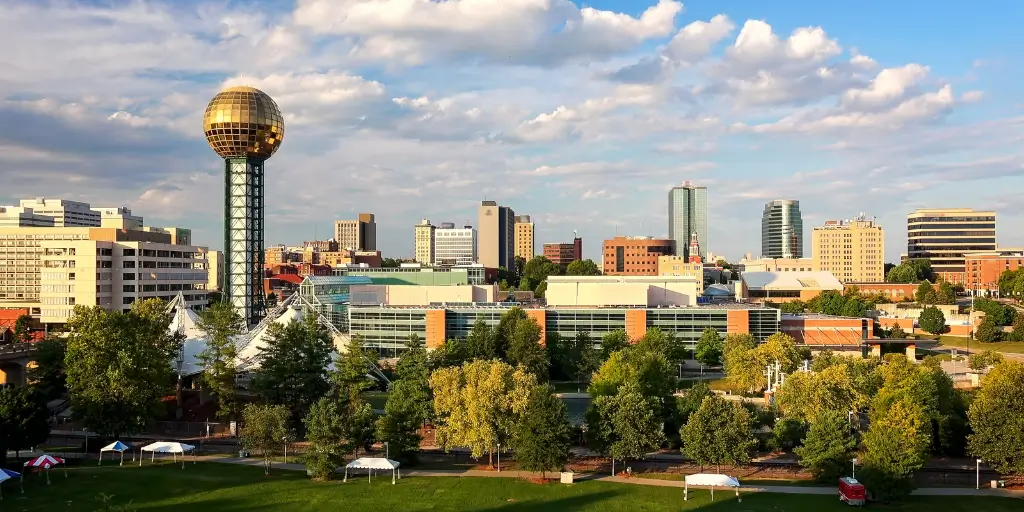 Courses to meet your needs
We are constantly developing and launching new courses to ensure that our clients receive the most up-to-date and comprehensive training available. Our courses are designed to be interactive and engaging, with experienced instructors who are passionate about teaching life-saving skills.
Whether you're an individual looking to learn new skills or a business or organization seeking to train your employees, we have the expertise and resources to meet your needs. Contact us today to book a training class and take the first step toward being prepared for any emergency situation. We look forward to working with you!
Response Ready - Knoxville, Tennessee
9111 Cross Park Dr
Suite D200
Knoxville, TN 37923
Our Knoxville/Cedar Bluff classes are conducted in the Cross Park Plaza, Building D.
The entrance to the parking lot is on Park Village Rd across from 10 Mile Rd. The entrance to the building is under a blue canopy, with a sign out front for Building D, Suites 200-295, Knoxville Executive Suites.
From Downtown Knoxville: Take I-40 west to Exit 378-B for North Cedar Bluff Rd/Executive Pk Dr. At the bottom of the ramp continue straight onto Park Village Dr for 0.4 mile. The entrance to Cross Park Plaza is on the left, across from 10 Mile Rd.
From Farragut & Lenoir City: Take I-40 east to Exit 378 for Cedar Bluff Rd. At the bottom of the ramp, use the middle lane to turn left onto North Cedar Bluff Rd. and continue for 0.2 mile. Turn right onto Executive Park Dr and continue for 0.3 mile. Turn left onto Park Village Dr and continue for 0.4 mile. The entrance to Cross Park Plaza is on the left, across from 10 Mile Rd.
Frequently asked questions
Who needs to know how to do CPR?
Everybody should know the basics of first aid, which includes CPR training.
Is there a minimum age to learn CPR?
There are no minimum age requirement to learn CPR. The child's physical strength to perform CPR is more important than their age. A child who has the physical ability and is able to retain the skills they have learned may benefit from the training. If you aren't sure if your child should take a CPR class, give us a call to discuss further.
What action should you take when someone is not responding?
If a person has no signs of life, you should call 911 and begin chest compressions.
Is BLS (Basic Life Support) the same as CPR?
Basic Life Support, or BLS, contains the same basic components as a standard CPR course, except that it is designed for healthcare providers. BLS provides more in-depth training and focuses on a team approach, whereas CPR focuses on the essential techniques as a single rescuer. 
Is a valid CPR card required in order to perform CPR?
Although formal CPR training is preferred, it isn't strictly necessary in order to perform CPR. However, attending a formal CPR class will provide you with knowledge, instruction, and practice on how to administer effective patient care during an emergency situation.
If First-Aid included with CPR classes?
While we do offer an option for combined CPR & First-Aid classes, First-Aid is not inherently part of a CPR course. 
Will I receive a physical card when I complete the course?
Physical cards are no longer printed. Upon completion of any of our courses, you will receive your eCard by email. The eCard is in PDF format, allowing you to print or email as needed. eCards are typically emailed on the same day you complete your course.
How long are courses good for?
A refresher or renewal course is recommended every two years for most of our courses. If you are required to take a course for your job or organization, make sure you check their requirements for how often you should take a refresher course.